Jenna Vanatta-
Master Trainer
Owner of Iron Image Fitness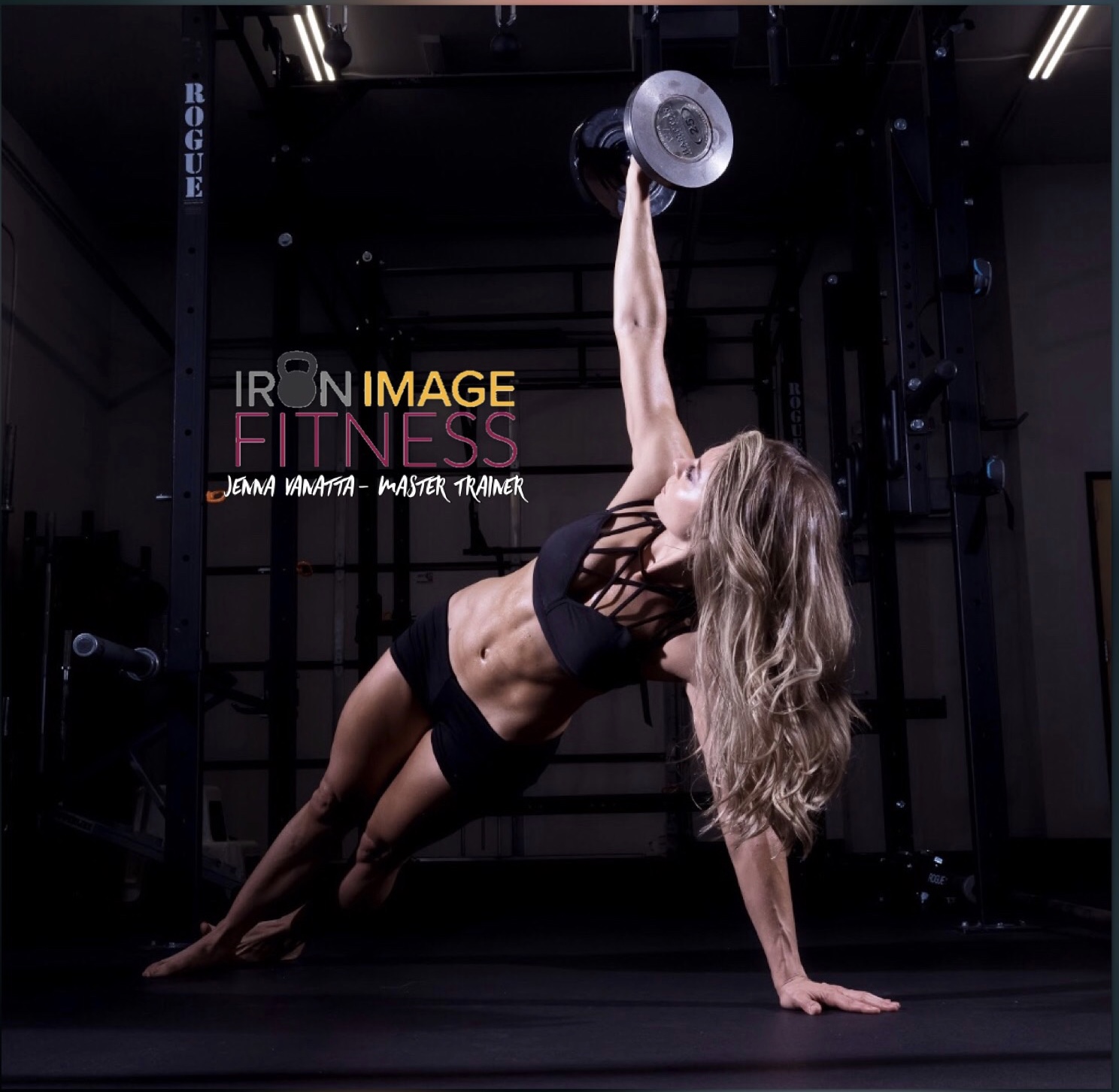 As a client central, science based, people person with an extra flare for fun, Jenna integrates your interests, creates development and ensures a professional experience that encompasses every client. Where empathy meets enthusiasm, Jenna is a fitness guru with limitless ambition and technique. Self proclaimed life enthusiast and foodie, this North Dakota State University graduate believes that credibility, experience and education are pillars in the pursuit of being better than yesterday. Striving to provide the very best experience, some of her foundational credentials include Personal Trainer, Group Fitness, Corrective Exercise Specialist, Advanced Kettlebell, USA Weightlifting Sports Performance Coach, SAQ, Coaching, Sports and Nutrition.
During her youth, Jenna was accomplished in junior olympics volleyball, long distance equine (horse) endurance racing and multiple sports including, rodeo, softball and motor sports. Farm girl turned fitness, this MN/ND native moved to Arizona when she found her self at the intersection of inspiration and career. With experience as an acrobatic dancer, performer in equine aerial arts as well as print, promo and runway modeling, Jenna has always enjoyed the challenges of body transformations and balanced functionality. Applying them to industry, Jenna believes if you have a body you are an athlete. Through that mindset she ensures individualization that is practical and diverse. Whatever your interests and lifestyle goals, Jenna has an unmatched passion which she is all too excited to share.
Professional Credentials
North Dakota State University 
Minnesota School of Business
Certified Personal Trainer 
Corrective Exercise Specialist
Performance Enhancment Specialist
Fitness Nutrition Specialist 
Group Fitness Instructor
Mixed Martial Arts Conditioning Coach
USA Weightlifting Sports Perf. Coach
Kettlebell Advanced Instructor
Precision Nutrition Health Coach
Coaching Principles & First Aid ASEP
DotFIT-Cert. Fitness Professional
AA Professional Development
CPR/AED/First Aid
Aromaatherapy & Reiki Practitioner
International Animal Sports Massage & Bodywork
Industry Collaborations:
The MMA Lab Scottsdale: Ultimate Mixed Martial Arts Training Center
Iron Image Fitness & Rev Fitness: IronRev 
Affiliations, Accomplishments & Cont Ed:
Phycology of Weight Control (Weight Loss Specialist) NASM
Goniometric Assessment Certified
NETA Advanced Kettlebell Specialty
RX Magazine- Centerfold Model
KVLY Bridal Televised Bridal Show-Runway Model
KVLY Valley News Live-Today Show FMHS Animal Communication.
Natural Grocer-Promotional Model, Street Team Ambassador
Armor All- Red River Valley Raceway- Promo Model
Shooting Star Casino- Multi Fight Ring Girl
10k Festival Nintendo DSI- Promotional Model
Multi Level Volleyball Coach, Officiate and Athlete
Young Living Essential Oils Distributor
Dotfit Trainer & Productions
Sun-Warrior Product Affiliate
FitbodiesINC
Zoobells
Life Care Center Scottsdale