Survivor
2 Entrees- 2 Servings Each
3 Day- Order to Table (Delivery Available)

Add on Meals 12.50ea. Limited 1 Entree

5% Earth Friendly Discount Per Reusable Container

5% Off Repeat Subscriptions
Primal
3 Entrees- 2 Servings Each
Primal Only: Goal Oriented/Macro/Keto/Low-Carb, High Protein Adjustments Included

Primal Only: 5% Off Delivery for 0-5 miles

3 Day- Order To Table (Delivery Available)

Add-on Meals 13.50ea. Limited 1 Entree

5% Earth Friendly Discount Per Reusable Container & 5% Off Repeat Subscriptions
Apex
4 Entrees- 2 Servings Each
Apex Only: Free Delivery 0-3 miles; 10% discount after

Apex Only: 2 Day Order to Table

Add-on Meals -Unlimited- $15.00

Organic, Seafood, Grass-fed, Wildcaught, Prime Cuts, Vegan Included

5% Earth Friendly Discount Per Reusable Container & 5% Off Repeat Subscriptions
This is food with a view!! Let them look, let them marvel, let their mouths water.
Our take out container is a favorite packaging choice for  earth friendly, environmentally-conscious consumers. It is made from entirely sustainable resources, compared to plastic, foam, and aluminum packaging products. It comes from 100% recycled paper.
This take out container's high quality design will add sophistication to your made to order experience  The Bio-Plus-View is more attractive and allows you to decide which meal to eat while maintaining freshness, cut resistant, leak resistant, and grease resistant, biodegradable and microwave SAFE container! 
Overall Dimensions:
Top: 8 5/8″ x 6 1/8″
Bottom: 7 3/4″ x 5 1/2″
Height: 2 1/2″
Capacity: 56 oz.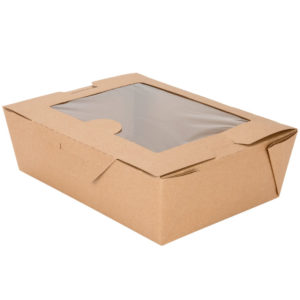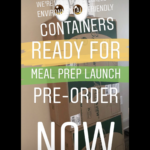 In good Taste:
Contact us-